Incomplete list of healthcare related layoffs and shutdowns, announced in May 2017:
Alabama:  Southeast Alabama Medical Center eliminated 80 jobs because ObamaCare is forcing them to reduce operating costs by $30-million USD per year.  The Health Care Authority of the City of Anniston laid off 19 Stringfellow Memorial Hospital employees as a result of buying a new hospital.
Arizona: Banner Health revealed that its 1st Q 2017 restructuring resulted in nearly 5-hundred people becoming unemployed!  In Tucson, non-profit Marshall Home for Men warning of shutdown after employees got a $1.95 per hour raise!
California:  In Bakersfield, Pacific Pulmonary Services eliminating 170 jobs in July, possibly in connection to a lawsuit by the federal government! It was revealed that Long Beach based ObamaCare (ACA) company Molina Healthcare allowed a data breach of patient info to go on for at least a month!
Colorado: Longmont United Hospital shutting down its clinic in Lyons, due to financial losses.
Connecticut:  Stamford Health laid off 20 people blaming ObamaCare for causing "flat or lower volumes in inpatient services and surgical specialties."  The state's new hospital tax doesn't help either.
Florida:  University of Miami Hospital is shifting focus to outpatient care and will eliminate jobs as a result.  Fort Myers based "world's largest cancer treatment" operation 21st Century Oncology now chapter 11 bankrupt busted, after a year of data breaches and accusations of fraud.  Campbellton-Graceville Hospital now chapter 11 bankrupt busted due to "a lot of factors", including a lot of lawsuits.
Idaho: Insurance company BridgeSpan announced it will exit The Gem State's ObamaCare system in 2018, due to lack of profits and "uncertainty and instability for the exchanges".
Iowa:   Planned Parenthood shutting down four clinics due to state taxpayer funding cuts.
Kansas: Blue Cross Blue Shield getting out of the state's ObamaCare business in 2018.  67-thousand Kansans will lose health insurance as a result, but many will then qualify for taxpayer funded insurance!  Blue Cross Blue Shield said ObamaCare is "… unsustainable for our company…"
Louisiana: Lafayette Surgical Specialty Hospital laid off 14 people blaming ObamaCare's "declining reimbursements".
Massachusetts: South Shore Health System suddenly laid off 27 management employees, blaming ObamaCare for lower payer reimbursements, yet at the same time reported that its 2016 revenues actually went up.  Partners HealthCare System's Spaulding Rehabilitation Network laying off 35 people blaming "The external environment for healthcare providers…", ie ObamaCare.  Harrington Hospital shutting down its Family Birthing Center.  UMass closing 13 inpatient psychiatric beds.
Mississippi:  The state Department of Mental Health eliminating 650 jobs due to state taxpayer funding cuts!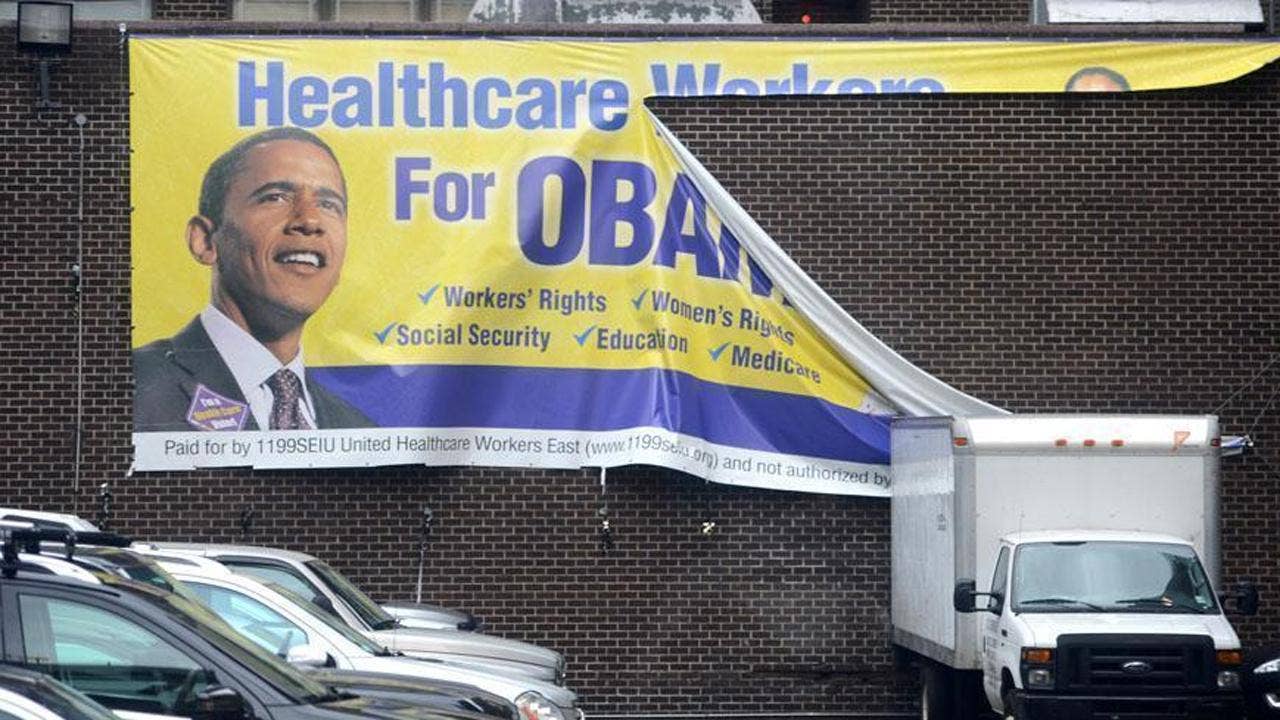 Missouri:  Blue Cross Blue Shield getting out of the state's ObamaCare business in 2018.  The insurance company says that since 2014 it lost more than $100-million USD as a result of doing business in Missouri and Kansas!   Saint Louis University School of Medicine suddenly eliminated 21 jobs by shutting down its Center for World Health and medicine, due to a budget deficit of $16-million USD.
New Jersey: God powerless to stop ObamaCare from forcing Saint Mary's General Hospital to layoff 20 people.  Administrators blamed ObamaCare saying "Our hospital never denies care to the poor or uninsured, and this major loss of government reimbursement negatively affected our finances." 
New Mexico: California based Molina Healthcare eliminating 81 jobs, claiming its Healthcare Services Department is overstaffed.
New York: An unnamed Coney Island Hospital employee reported that as many as 3-hundred people could lose their jobs, and that no warning will be given to them, only those employees keeping their jobs will be notified, it's part of New York City Health & Hospitals plan to eliminate at least 6-hundred management jobs throughout its network of municipal hospitals!
North Carolina: Blue Cross and Blue Shield laying off 165 call center employees!  News reports say those employees were hired for the expected flood of ObamaCare sign-ups for 2017, apparently the flood of new enrollees didn't happen (administrators referred to to the lack of enrollments as "stability of our systems").
Ohio:  Medical device maker Invacare adding another 50 people to its North American layoff spree (on top of the 1-hundred already laid off this year) in an effort towards "improving profitability and managing cash flow".
Pennsylvania: Lehigh Valley Hospital-Hazleton suddenly laid off employees, but refused to say how many.  They also admitted they're having trouble retaining doctors as ObamaCare is forcing them to focus on outpatient clinic ops.  Capital BlueCross notified 48 employees they would soon become unemployed due to a "constantly changing environment".   After 27 years non-profit Camelot for Children halting services for disabled kids due to lack of funding.
Texas: Woodland Heights Medical Center laid off six people due to declining patient volumes.
Washington:  UW Medicine's Valley Medical Center suddenly eliminated 60 jobs, including top administrative positions, saying they've been hit with "exploded" patient volumes, but greatly reduced reimbursements as ObamaCare-Medicare is now the main payment source.
ObamaCare (ACA) death spiral April 2017: "WE ARE ACTIVELY COURSE CORRECTING"