18JAN2018 (02:54 UTC-07 Tango 06) 28 Dey 1396/01 Jumada l-Ula 1439/02 Xin-Chou (12th month) 4715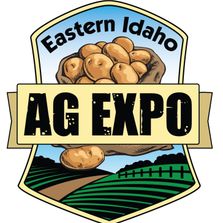 This year's theme of the Idaho Ag Expo is Keeping Idaho Farms Strong.  Spectra Productions (which manages the expo) is running promos on TV and I notice they end it by reminding you to check-out their "Spanish Section."
MY IMMIGRANT IDAHO: MORMON FARMERS SUFFER UNDER TRUMP'S ILLEGALS POLICY!
MY IMMIGRANT IDAHO: UNEMPLOYMENT SERVICES NOW IN SPANISH!
MY IMMIGRANT IDAHO: FEDERALES SAY IDAHO DOMINATED BY POOR IMMIGRANTS!
IDAHO BURDENED BY $187-MILLION WORTH OF ILLEGAL IMMIGRANTS! 
IT'S OFFICIAL; MORE THAN HALF OF U.S. FARM WORKERS ARE ILLEGAL! FARMERS ARE THE BIGGEST U.S. WELFARE PROGRAM?
Right to Work (you over) Idaho governor Butch Otter gives praise at the Chobani immigrant employment alter!