In May 2017,  god was completely powerless to stop 'his' mormon 'elected' U.S. congressman Raúl Rafael Labrador from stating "Nobody dies because they don't have access to healthcare."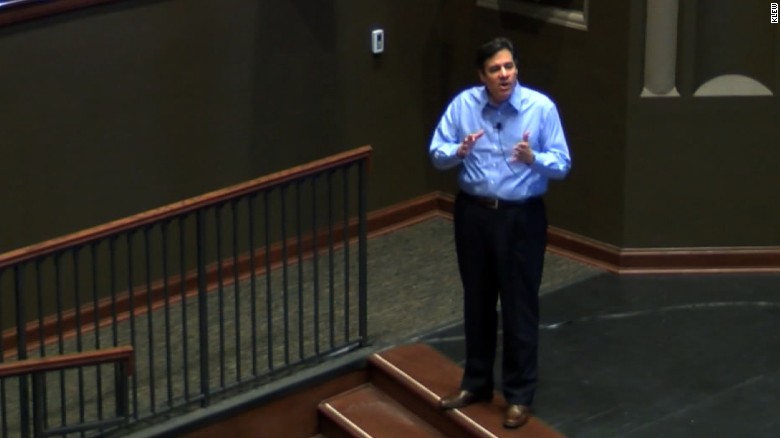 In a video taken in a church(?) where mormon (Church of Jesus Christ of Latter-day Saints, LDS) Labrador was taking 'town hall' questions from the public, he was asked many questions about the poor quality of healthcare for low income people in the United States.  Not only did Labrador claim the U.S. has the best healthcare in the world for poor people (proven to be false by the United Nations World Health Organization) but he added "Nobody dies because they don't have access to healthcare." 
I personally know somebody who died because she was refused access to healthcare, and she had insurance!  She was suffering from delusions and physical problems caused by her prescription meds.  She was the mother of my children, and my son and I took her to Eastern Idaho Regional Medical Center for emergency help.  The ER staff told us they believed she was suffering as a result of addiction to her meds and under Idaho law they could and did refuse medical help.  They kept saying "she won't die", the next morning she was found dead in her mobile-home by the mobile-home park manager, and a nurse that admitted to me that she was personally concerned by her condition and for some reason was compelled to check on her that next morning.  My adult children tried to get legal help but were told that unless it was an "open and shut case" the laws in Idaho made it almost impossible to sue the healthcare industry.  Lawyers were willing to take the case if my children paid cash up front, but being a poor family that ain't gonna happen.  So to all you 'christians' who say 'nobody dies from lack of healthcare' I say I hope there is a Hell and you burn in it forever!
In 2016, Kenneth Krell, director of Eastern Idaho Regional Medical Center in Idaho Falls, testified to state politicians that Idaho's version of ObamaCare is being directly blamed for the deaths of 1-thousand Idahoans since 2013, by denying access to healthcare: "And I kept asking myself, how could this be? How, in a state like Idaho where we care about each other, could I be seeing deaths and really damaging illness on a nearly daily basis as a result of failure to expand Medicaid that cost tangible lives? It's difficult to understand." 
By the way, idiot mormon Labrador is hoping to be 'elected' the next govna of Idaho!
MY IMMIGRANT IDAHO: MORMON FARMERS SUFFER UNDER TRUMP'S ILLEGALS POLICY!
TAXPAYER FUNDED SCHOOLS CAUGHT FAVORING MORMONS!
MORMON UNIVERSITY CRIMINALIZES RAPE VICTIMS!
IDAHO MORMON 'SHERIFF' INSISTS "OUR" RAPE IS "CONSENSUAL"! OPPOSES NEW LAW THAT COULD OUT MORMON RAPISTS?
IDAHO MORMON 'LAWMAKER' SAYS RAPE & INCEST WON'T GET YOU PREGNANT!