Incomplete list of announced United States food supply shutdowns for the month of March, 2017: Many food suppliers/distributors are consolidating operations and killing jobs due to the collapsing grocery store and restaurant industries, as well as rising costs of food production, spread of disease and extreme weather.
California: In San Francisco a book store which also doubles as a booze-food joint, Two Sisters Bar & Books, shutdown.  In San Diego, Coca-Cola eliminating 102 jobs, blaming a 30% crash in soda-pop sales with water taking the number one spot for beverage of choice in California (why would it take 'health conscious' Californians decades to switch to water, is it really because of taxes?)!  In Los Angeles, after 70 years Club Tee Gee shutting down because the owners can't afford to renew the booze license or the lease, and a new operator who can hasn't been found.  Also in Los Angeles, Thai restaurant Pok Pok shutting down after only two years of yum, apparently the owner is moving back to Oregon.  Also in Los Angeles, ProPortion Foods issued a shutdown WARN, 70 jobs lost by June.  In Napa, Stagecoach Vineyards issued a shutdown WARN, 1-hundred jobs lost by mid-May!  Mi Pueblo issued a layoff WARN for its grocery store in San Jose, 39 jobs gone by June.  Meadowbrook Meat Company issued a shutdown WARN for its Ontario ops, 171 jobs gone by mid-May!  Food processor Conagra issued a shutdown WARN for its Fresno ops, 73 jobs lost by mid-May.  In Stockton, Diamond Foods issued a mass layoff WARN, 240 jobs gone by mid-April!  So called nutritional supplement company BeachBody eliminating 197 jobs in Santa Monica and El Segundo by the end of April!  So called nutritional supplement maker The Nature's Bounty issued shutdown WARNs for two locations, 223 jobs gone by May!
Colorado: Walmart shutting down its Littleton Neighborhood Market.  Denver based Chipotle suddenly shutdown all 15 of its ShopHouse Asian Kitchen restaurants!  In Colorado Springs, after 15 years Southside Johnny's shutdown due to the rent being jacked up by 30%.
Connecticut: After five years restaurant Darien Social shutting down by April, supposedly to be replaced by another restaurant.
Delaware: In Wilmington, after 87 years Leo & Jimmy's shutting down by May, the property was sold to pay for the owner's retirement.   Georgia based perishable food distribution and warehousing company Burris Logistics eliminated about 50 jobs due to losing a major contract with The Fresh Market.
Florida:  In Sunny Isles Beach, the Epicure Market shutdown because "They had seen a decline in sales…….External pressures caused them to lose market share."   The Cheesecake Factory issued a shutdown WARN for its Coconut Grove location, 92 jobs gone by the end of May.  In Tallahassee, food service company Aramark issued a WARN for its Seminole Dining ops, 899 jobs lost by the end of May!  In Hallandale, Hyde Beach Kitchen + Cocktails issued a WARN, 101 jobs lost by May!  In Orlando, the Winn Dixie grocery store on South Orange Blossom Trail shutting down in May, administrators say it's not worth upgrading.  Also in Orlando, after two years Baoery Asian Gastropub suddenly shutdown: "We really love the concept but it just didn't seem to work…."-Greg Richie, Executive Chef
Georgia: Perishable food distribution and warehousing company Burris Logistic shutting down its Atlanta warehouse, 160 jobs lost due to losing a major contract with The Fresh Market!
Hawaii: In Hilo, after 45 years restaurant Itsu's Fishing Supplies shutdown, however, local news reports say there are new owners taking over.
Illinois: In Clinton, after 77 years restaurant The Shack shutting down due to the property owner selling out to a gas station operation.  The Shack owners hope they can find a new affordable place to restart their popular restaurant.  Chicago based, Warren Buffett co-owned, Kraft-Heinz suddenly laid off 2-hundred 'white collar' employees in Canada and United States, as part of ongoing consolidation ops! After more than 40 years Chicago Brauhaus put up for sale so the owners can retire.  In Chicago, food service company MAC One Midway issued a shutdown WARN, 336 jobs lost by the end of MAY due to loss of contract!   Strack & Van Til shutting down a Chicago grocery store, 89 jobs gone by the end of April.  Ultra Foods issued shutdown WARNs for three locations; Chicago, Downers Grove and Lombard, 282 jobs lost by the end of April!  Meijer grocery store issued shutdown WARNs for two locations; Berwyn and Melrose Park, 299 jobs lost by mid-June!  After 28 years Splinters Sports Pub Restaurant in Palatine shutdown.
Indiana:   Wisconsin based farm vehicle parts maker Rexnord shutting down its Indianapolis bearings factory and moving more than 3-hundred jobs to Mexico by the end of the year, despite threats by Donald Trump!  By April an additional two Marsh grocery stores are shutting down in Indianapolis.  Local news media reported the total Indianapolis Marsh shutdowns (since January 2017) are now at four, hundreds of jobs lost!
Maryland: In Parkville, after 53 years Bel-Loc Diner shutdown to be turned into yet another Starbucks.  Georgia based perishable food distribution and warehousing company Burris Logistics eliminating an undisclosed number of jobs at its Elkton and New Castle ops, due to losing a major contract with The Fresh Market.  Cookware retailer Williams Sonoma shutting down its Towson Town Center location in April.
Massachusetts: The Jillian's in Worcester shutdown.  In Northampton, after 12 years Lhasa Cafe shutdown so the owners can spend more time with their growing family.  In Deerfield, after more than 20 years Chandler's Restaurant shutdown due to customer complaints.
Michigan: After 50 years the only Big Boy restaurant in Detroit shutdown, the property was sold to a developer.  Luxembourg based truck and farm vehicle parts maker SAF-Holland consolidating its U.S. operations, including shutting down their Holland factory, 97 Michigan jobs lost in October.
Minnesota: In Edina, cookware retailer Cooks of Crocus Hill shutdown due to the changing "desires and demographics" of local customers, as well as increased competition.  In Saint Louis Park, Granite City Food & Brewery shutdown due to rent increase.
Nebraska:  In Grand Island, after at least 29 years Nathan's Detroit shutdown, supposedly being replaced by a brewery.
New Hampshire: Beverage distributor Clarke Distributors-White Mountain Distributors being sold-off, affecting at least 123 employees!
New Jersey: Beverage distributor Warren Distributing eliminating 128 jobs by the end of April (is it about taxes killing sales?)!
New York: Restaurant Koi NY Downtown shutting down, 85 jobs gone by mid-June.    AvroKO Hospitality Group issued a shutdown WARN for its PUBLIC restaurant in NYC, 55 jobs gone by June.  In Manhattan-NYC, after more than 40 years upscale restaurant Le Cirque (located in snooty Bloomberg tower) now chapter 11 bankrupt busted due to $1-million USD of debt.  In Staten Island-NYC, restaurant Afternoone's shutdown after 24 years, the owner (for the past year and a half) saying "….it just got tough. Instead of sticking it out any longer, I think it's wise we cut the losses."  In Binghamton, after nine years Tranquil Bar and Bistro shutting down by April, the owners blame crashing sales on skyrocketing competition.  Chartwells Dining Services lost its contract with Elmira College, 105 jobs gone by the end of June!  Sodexo warning of possible food service contract losses with Stony Brook University and Houghton College, more than 4-hundred jobs could be lost between the end of May and July!  Food packaging maker Genpak issued a shutdown WARN for its Glens Falls ops, 55 jobs gone in July.  In Cicero, Buffalo Wild Wings shutdown on short notice because it wasn't worth it to renew the lease.  In Kingston, after 13 years Fleishers Craft Butchery shutdown due to the greedy landlord selling the building out from under the butcher shop!  The owners of Fleishers Craft Butchery said it wasn't worth moving to a new location.
North Carolina:  In Raleigh, after more than 30 years Barbecue Lodge now chapter 7 bankrupt and died without warning due to more debts than income.  In Gastonia, after four years Zoe's Coffee House shutting down by the end of April. The owners say they've been looking for a cheaper location but haven't found one.  In Pilot Mountain, Lowe's Foods-JustSave shutting down by the end of April, city administrators claim the loss "will not be significant".
Ohio: Maumee based agribusiness and farm retailer Andersons shutdown its distribution center as part of plans to go-out-of-business (announced last month).  In Columbus, after three years restaurant Double Comfort shutdown due to the landlord jacking up the rent by 150%!
Oklahoma: In Tulsa, Spaghetti Warehouse shutdown. Also in Tulsa, grocery store Reasor's, at 51st and Harvard, shutting down by May due to sales not justifying renewal of the lease.  In Broken Arrow, less than one year after Full Moon Cafe was sold the new owners (Healthy & Tasty Brands) shut it down.  Local news media discovered that Healthy & Tasty Brands took over several area restaurants and most are now closed.
Pennsylvania: Kings Family Restaurant suddenly shutdown five restaurants with only a few hours warning, 130 jobs gone!  Local news media blames it on the new corporate owner from California. Giant Foods issued shutdown WARNs for two Lancaster locations, 158 jobs lost by mid-May!  After more than ten years in Pittsburgh, Vanilla Pastry Studio shutdown so the owner can focus on catering.  New taxes being blamed for crashing soda sales, causing Pepsi to layoff 1-hundred people in Philadelphia!  Candy maker Hersey announced it will eliminate thousands of jobs worldwide under an operation called Margin for Growth!
Tennessee:  Kroger shutting down yet another grocery store, this time on Western Avenue in Knoxville, 80 jobs lost.
Texas: In El Paso, after 20 years JR's Bratwurst stand shutdown due to "maintenance" problems.  After six years Dallas based Rave Restaurant Group shutdown 14  Pie Five Pizza restaurants in Colorado, Illinois and Minnesota, without warning!  Eight of those surprise shutdowns were the two years old Chicago area restaurants!  News media reports say Rave Restaurant Group is losing money and is accused of fraud.
Virginia: In Chatham, ChathaMooCa shutdown with the owner claiming a new restaurant is coming in.  CarPool shutting down its Ballston location so it can move to another county.   Farm Fresh suddenly laid off 21 merchandising and operations employees at its Virginia Beach HQ, due to consolidating ops with Maryland-based Shoppers.  After only two years Food Wise Discount Grocery, on Porterfield Highway, shutting down by April due to crashing 'health' food sales: "When you have to work one job to pay to work another, it's not the right direction."-Lanesa Breeding, co-owner
Washington: Ostrom's Mushroom Farms eliminating 65 jobs in Everson by June.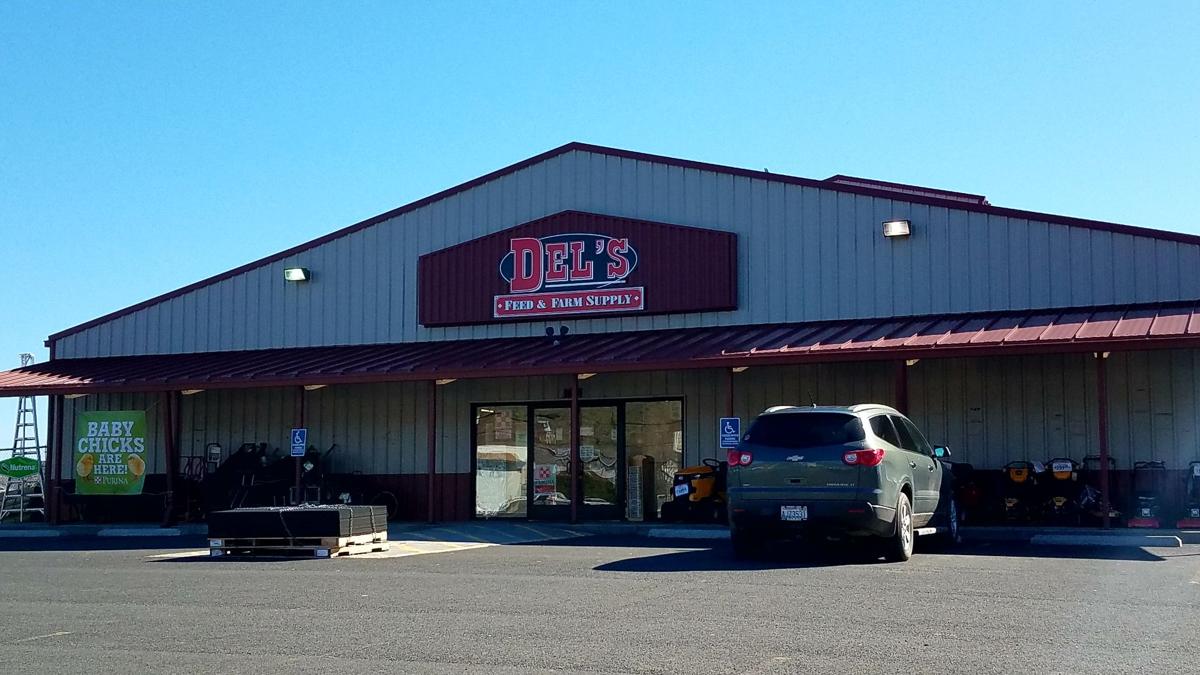 In Ephrata, Tractor Supply Company-Del's Feed and Farm Supply shutting down in Autumn, as part of a plan to shutdown all remaining seven Pacific Northwest Del's Feed and Farm Supply stores: "Our decision to close these locations was based on many business factors."-John Logan, Tractor Supply Company
West Virginia: TGI Friday's shutdown its South Charleston Cross Lanes location, supposedly due to lack of profits.
Wisconsin: In Milwaukee, after 19 years Rascal's on Murray shutdown so the owner could retire.  In Shorewood, after 90 years grocer Sendik's suddenly shutdown "due to circumstances beyond our control and the decline in support of our small family store."
WARN=Worker Adjustment & Retraining Notification
U.S. Food Crisis, February 2017: "FLOODS, PESTS, DROUGHT, LAND USE"
U.S. Hi-Tech/Communications breakdown, March 2017: "TO REDUCE OUR BURN RATE"
U.S. Retail/Banking/Service sector collapse, March 2017: "WE JUST DIDN'T WANT TO DO IT ANYMORE."