11MAR2018  /21:42 UTC-07 Tango 06  (21 Esfand 1396/24 Jumada t-Tania 1439/25 Yi-Mao 4716)
A Pasadena Police-man charged by a federal grand jury of illegally selling more than 1-hundred pistols in sunny southern anti-gun California!
The cop was once considered a 'top ranking official' with the city of Pasadena.  Federal prosecutors accuse the police spokesman (now on leave) of illegally selling pistols, from 2014 to 2017, over the internet.  The Pasadena Police Department revealed they had suspended their own investigation into the 'crime', but will now resume it.
This isn't the first time California cops were caught illegally selling guns.   In 2016, a Sacramento County Sheriff's deputy was sent to 18 months in federal prison for illegally selling guns (a paltry sentence for what a silly-vilian might get).  In 2012, the U.S. Attorney General's office revealed that California cops are using their legal ability to avoid gun laws and buy guns that are banned for silly-vilians (but not banned for cops, isn't that interesting, gun bans don't apply to cops) and then turning around and selling the guns to the public at as much as a triple profit!
The Atlantic: Police Gun Trace Task Force acted as a de facto criminal gang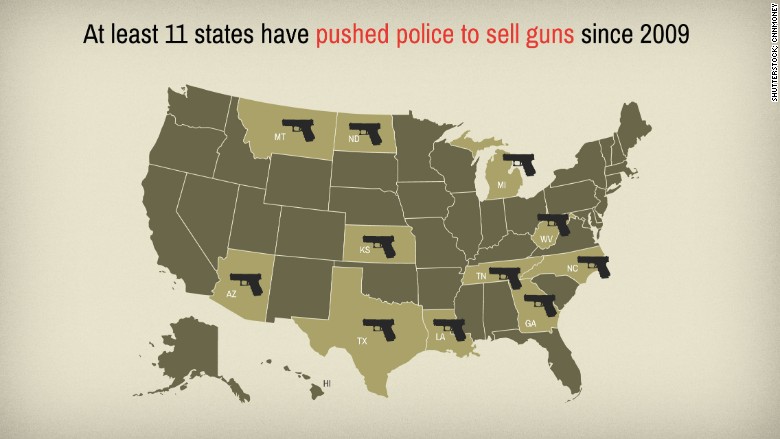 CNNMoney: New laws force police to put guns back on the street
Breitbart: Alabama Police Chief Arrested for Allegedly Selling Gun to Illegal Immigrant
GUN BAN FAIL: CALIFORNIA ANTI-GUN LAWS FAIL TO STOP COP FROM HAVING HIS OWN GUNS STOLEN!
GUN BAN FAIL: ANTI-GUN NYC COPS CAUGHT TAKING BRIBES FROM JEWS FOR GUNS! 
U.S. Civil War 2014: Anti-gun NYC fails to stop NYC cops from runnin' guns at the Zoo, and at McDonald's! 
MARTIAL LAW U.S.A. MEXICAN STYLE: Research shows that since the implementation of Mexican anti-gun bans, in the 1970s, gun crimes and violence has only skyrocketed in Mexico.  And who are the ones with the most guns?  Government agencies and 'drug lords'! 
WORLD WAR 3, NORTH AMERICAN FRONT: After 13 years of the Drug War, in which at least six of those years overtly involved the U.S. Department of Homeland Security, more than 73,000 people have been killed, 100,000+ arrested/detained/captured and more than 27,000 disappeared!!! (don't forget the U.S. approved illegal gun running Operation Fast and Furious, in which U.S. citizens were killed)