More proof you brick-n-mortar store owners can't directly blame the internet/high-tech competition for your demise. Incomplete list of U.S. internet/high-tech/communications job destruction announcements in December 2017:
CNBC: Facebook just admitted that using Facebook can be bad for you
Alaska: Alaska Communications asking 30 employees to voluntarily quit (buyouts) "in the best interest of having a healthy company over the long term."
Arizona: Chandler based Infusionsoft shutdown its ICON conference and laid off 50 people due to yet another 'organizational redesign'.
California: Cupertino based Apple publicly apologized for screwing over owners of older iPhones.  Turns out Apple updates were covertly slowing down older phones, and killing off the batteries, in an effort to force the owners to shell-out big bucks for the latest iPhone.  This as Apple CEO Tim Cook and Facebook CEO Mark Zuckerberg are making so much money they now travel exclusively by private jet "in the interests of security and efficiency".   Tim Cook saw a 50% increase in his 'compensation' as Apple CEO, $12.8-million USD in 2017!  Menlo Park based Facebook is censoring people the U.S. government sanctions.  Cupertino based Seagate announced another job killing operation, this time 5-hundred jobs globally!  Seagate administrators blame it on continued revenue declines caused by what they call "price erosion".    GE (General Electric) Digital eliminating 158 jobs in San Ramon, in January 2018!  Autodesk issued a layoff WARN for its San Rafael and San Francisco ops, 157 jobs gone by February 2018!  Symantec issued yet more layoff WARNs for The Golden State, this time 33 jobs gone by mid-January 2018.  BuzzFeed eliminating 72 jobs in Los Angeles and San Francisco, by the end of January 2018.  After 13 years the Kern River Courier halted publication on 29DEC2017 (and they even had a website).  British empire New Zealand owned virtual reality company 8i eliminating at least 30 jobs in Los Angeles, admitting that the virtual reality 'market' is too hard to figure out.  Los Angeles based Bold Films suddenly laid off at least seven people due to lack of box-office profits.
Connecticut: GE (General Electric) Digital suddenly laid off 80 people working in Norwalk.  StubHub shutting down its East Granbury call center, 2-hundred jobs being lost to Utah!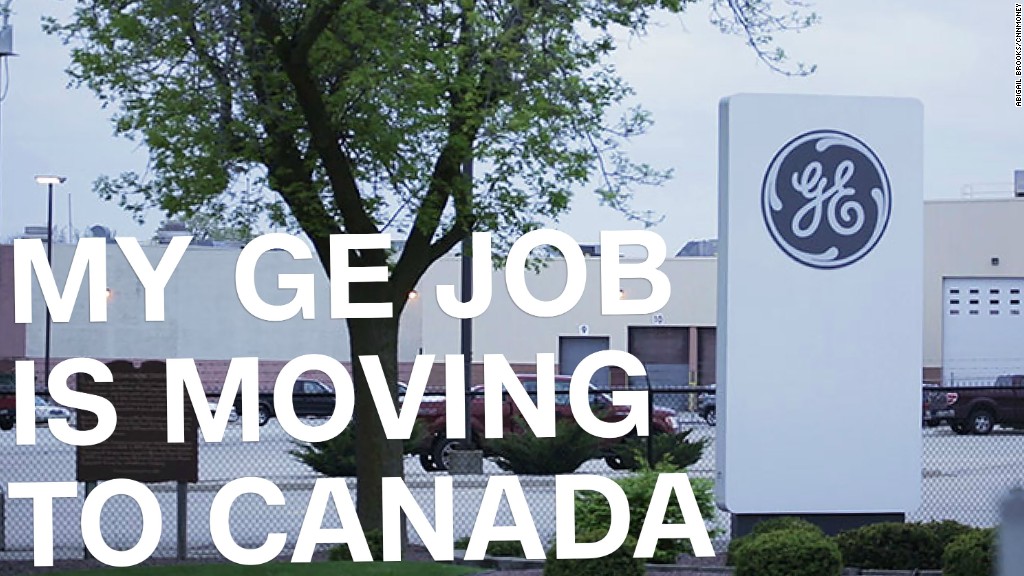 Georgia:  Atlanta based GE (General Electric) Power confirmed that 12-thousand jobs are in the process of being eliminated, globally, due to crashing use of coal and gas for electricity generation!
Illinois: 'Electronic' retailer In The Swim eliminating 32 West Chicago jobs by March 2018, due to "restructuring".  Evil government identification computer systems designer France owned-U.S. taxpayer funded MorphoTrust USA (OT-Morpho) issued a shutdown WARN for its Springfield location, 74 jobs gone in February 2018.  New Media News issued a shutdown WARN for its Chicago location, 40 jobs gone by February 2018.  Also in Chicago, California based Apple's new flagship brick-n-mortar store fails to handle the reality of Mother Earth as snow accumulating on the roof (which is designed to look like a laptop) slides off onto potential customers!  Comcast eliminated an undisclosed number of Chicago area jobs due to a "new territory-based sales model".
Massachusetts: 171 years old (surviving The Civil War, The Great Depression and numerous recessions) Boston Herald now bankrupt busted and for sale!
Michigan: "Multi Channel Needs & Fulfillment, Inventory Management, Call Center Outsourcing" company Datapak laid off 61 people in Webberville.  Automated supply chain technology and software services company Dematic issued a layoff WARN saying as many as 60 people could become jobless by March 2018.
Missouri: Real estate digital records keeper Xceligent died without warning, going chapter 7 bankrupt and suddenly shutting down its HQ, shoving at least 5-hundred employees across the U.S. to the curb right before Xmas! Apparently Xceligent lost a court battle with competitor CoStar over accusations of stolen data.
New Hampshire: Liberty Mutual laid off 620 InfoTech employees as part of a plan to eliminate at least one thousand jobs globally!
New York: Sexist women's 'lifestyle' website refinery29 suddenly laid off 34 people saying "This year has been especially challenging for digital media…"   NYC based FanDuel laid off an undisclosed number of employees after losing its number one position, and an independent audit revealed FanDuel is having problems funding itself.  Alstom Signaling eliminate 86 jobs at its Henrietta operations, by July 2018, probably due to its take-over by Deutschland based Siemens.  Level Solar chapter 11 bankrupt busted and requesting an investigation into "potential financial and other misconduct" of former company administrators.  After 12 years entertainment blog Mashable sold-off and at least 50 people being laid off by March 2018. Once again, stock market player Jim Cramer eliminates jobs at his co-founded TheStreet.com, ten people jobless before Xmas.  Reports say it's the third round of layoffs for TheStreet in the past 14 months.  Despite claiming crashing coal and gas use for its massive layoffs, local news media revealed that GE (General Electric) Power is also eliminating 75 jobs at its Schenectady wind power turbine factory.  Electronics maker AVX issued a shutdown WARN for its factory in Olean, 60 jobs gone in March 2018, during phase three of shutdown ops.  Taxsucking APTIM eliminating 73 jobs at the Indian Point Energy Center, by the end of January 2018.  Xerox shutting down its parts distribution center in Webster, 115 jobs gone in a second wave of layoffs by the end of March 2018!  LSC Communications issued a shutdown WARN for its Mineola ops, 31 jobs gone by April 2018.  News reports say California based Sanmina is killing more than 161 jobs at its computer parts factory, in Owego, by March 2018 due to "…current demand levels."  
Oregon:  California based Symantec  continues killing jobs with its Gateway ops, this time 66 people jobless in January 2018
Pennsylvania:  Taxsucking energy company APTIM shutdown ops in Delta, 89 jobs gone.  Global communications/marketing company Ketchum issued a shutdown WARN for its Pittsburgh location, 53 jobs gone by the end of January 2018.
South Carolina: GE (General Electric) Power laid off an undisclosed number of people at its Greenville operations.
Texas: Dallas based AT&T notified at least 6-hundred employees (mainly in the mid-western states) of pending layoffs right before Xmas, then supposedly handed out bonuses because of the passage of the republican federal tax plan! Some news reports say AT&T is planning more layoffs for the beginning of 2018.
Vermont: MyWebGrocer suddenly laid off 18 people, claiming its part of the company's plan to expand.
Virginia: Taylor Communications shutting down its operations near Richmond International Airport, 51 jobs gone by May 2018.  Reston based ComScore laying off 175 people due to exiting from specific markets.
Washington:  Bellevue based BitTitan suddenly laid off 30 people as part of a plan to "refocus" for 2018.
Washington DC:   The Wall Street Journal discovered that about 40% of comments about Net Neutrality posted on the Federal Communications Commission's website, as well as comments posted on other government websites, were fake!
U.S. Tech/Communications breakdown, November 2017:"AN UNFORESEEN CHANGE"