More proof you brick-n-mortar store owners can't directly blame the internet/high-tech competition for your demise. Incomplete list of U.S. internet/high-tech/communications job destruction announcements in October 2017:
Finland based Nokia announced it gave up on its virtual reality camera project and will now kill at least 310 jobs, some of which are in the United States!
Arkansas:  Wehco Media suddenly laid off 86 people due to an "economic necessity".
California:  Finland based Nokia issued a layoff WARN for its Sunnyvale location, 72 jobs gone a few days before Xmas (see above). Edmunds.com issued a layoff WARN for its Santa Monica location, 60 jobs gone before Xmas.  YesVideo.com issued a shutdown WARN for its Santa Clara location, 99 jobs gone right after Xmas.  Redwood City based Electronic Arts (EA) shutting down its Visceral Games, an undisclosed number of jobs lost. Redwood City based Shopkick suddenly laid off about 30 people due to a new operating 'model'.  Venice based Snap (aka Snapchat) suddenly laid off 18 people due to crashing sales. Santa Clara based Intel eliminating an undisclosed number of finance jobs in 2018.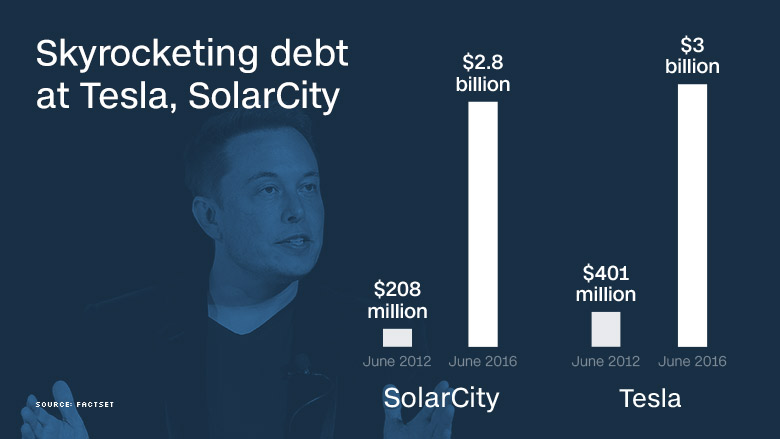 Tesla suddenly laid off as many as 7-hundred employees for lack of performance!  Is it connected to the fact the hi-tech electric car maker is having major production problems with its latest vehicles?  Former SolarCity employees reported to local news media that the mass firings at Tesla resulting in SolarCity's Roseville office being shutdown (on top of the 250 previously announced layoffs), unnamed SolarCity employees say no performance review was ever made by Tesla!    Disney-ABC Television began a major restructuring which will include mass layoffs.  Industry news reports say Disney-ABC has eliminated hundreds of jobs since 2010.  Media company Whalerock Industries revealed it laid off about 30 people without warning in September, yet the company also claims it will add 25 jobs within six months.   Point.360 now chapter 11 bankrupt busted.  Despite having a website, San Diego based Carvin Audio announced on Facebook that it was shutting down after 70 years of musical sounds, no explanation given.  Electro-optics maker NeoPhotonics warning of future layoffs due to crashing sales in China.  Apple suddenly slashed its Asian made parts orders, for its iPhone 8, by half because iPhone 7 still outsells iPhone 8, and Apple is about to release iPhone X!
Connecticut: Disney/Hearst owned Bristol based ESPN will layoff an additional 60 people by the end of the year.
Idaho: In Pocatello, ON Semiconductor got a $335-thousand USD state taxpayer funded grant to create five new jobs.  Most of the grant money will go towards retraining existing employees.
Illinois: Chicago Tribune eliminating an undisclosed number of employees due to "significant financial pressure".
Indiana:  In Indianapolis, Technicolor laying off 85 people right before Xmas, and shutting down an office before the end of the year. 
Massachusetts: Video game maker Disruptor Beam laid off at least ten people despite recently getting $8.5-million USD in funding.
Missouri: In Kansas City, finance and healthcare tech support company DST Systems warned of across the board layoffs.
New York: Xerox shutting down its Webster distribution center, 135 jobs gone by March 2018!  In Rochester, communication device maker GE MDS laying off 89 people in January 2018.  Japan owned electronic metals company Oak-Mitsui laying off 20 people in January 2018.  In NYC, tech company Main Street Hub issued a shutdown WARN, at least 108 jobs being lost to The Lone Star state of Texas right after Xmas! Iconic Time magazine killing an additional 2-hundred jobs (despite having a website) just in time for Thanksgiving!  Complex Networks conducting mass layoffs as a result of it being taken over by Verizon and Hearst in 2016.  Without warning NYC based Verizon-Fios canceled service to five million people for the Spanish language broadcaster Univision, over a contract dispute!  Warner Music shutting down its NYC location by September 2018.    Bloomberg Media suddenly laid off 11 people in its distribution unit. NYC based internet food delivery company Blue Apron suddenly eliminated about 3-hundred marketing, software development, operations and business development jobs!  
North Carolina: Florida based Citrix suddenly laid off about 40 people in Raleigh, despite advertising for job openings.  Local news media say many of the laid off employees had recently been hired, and some actually took pay cuts to get the job!  Morrisville based Lenovo confirmed it suddenly laid off an undisclosed number of people globally.
Ohio:  Turning Technologies eliminating 20 jobs due to millions in lost revenues after the loss of several 'higher education' clients.
Oregon: California based Symantec warning of future layoffs at its Springfield location, apparently due to consolidation operations.
Pennsylvania:  Advertising company Ketchum shutting down its Pittsburgh operations in early 2018, 60 jobs lost to consolidation to New York City.
Texas: Call center contractor Convergys laying off 406 people at its Lubbock center!
Virginia:  The Virginian Pilot asking for 10% of employees to voluntarily quit, otherwise involuntary layoffs will take place.  The newspaper is also going to outsource print production.  Tax-sucking General Dynamics shutting down an InfoTech office in Alexandria, 92 jobs gone right before Xmas.
Washington:  Advertising company Hacker Group issued a couple of WARNs, 82 Seattle jobs gone in December.
U.S. Tech/Communications breakdown, September 2017: "WE ARE NOT IMMUNE TO ECONOMICS"