Disappearing Students Syndrome (DSS): A phrase created by me to describe a phenomenon taking place across the United States, affecting both privately and publicly funded schools, from Kindergarten all the way through University levels.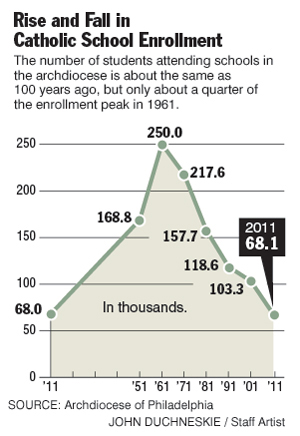 Incomplete list of publicly announced education related layoffs & school shutdowns, January 2017:
California: God powerless to stop the shutdown of five Christian schools in the San Francisco bay area.  The Catholic Diocese of Oakland blames it on The Rapture, I mean what I call DSS.  In Santa Barbara, after 25 years Mesa Bookstore shutdown and sold-off just a year after one local news source called it "Successfully Small".   It's blamed on the health problems of the owners.  Pete's Music shutting down their 39 years old Orange County location, blaming it on jacked up rent: "They're trying to rationalize us being a mile and a half from Disneyland as a reason to charge more rent, when we don't get increased business from being a mile and a half from Disneyland. It's the community that shops here, not tourists!"-Cassie Brueckner
Connecticut: Hartford warning of as many as 2-hundred teacher layoffs based on the proposed education budget for next school year!
Florida:  In Cape Coral, the Smallville Preschool shutdown without warning, the operators blame a sudden increase in rent.  The operators said in-order to pay the rent increase tuition would have to be jacked by 65%!
Georgia: After 20 years Atlanta Gymnastics Center suddenly shutdown its Decatur operations "effective immediately."  It's actually the fault of City Schools of Decatur which took over the property and kicked out the gymnastics school!
Illinois: Glenview Public Library laid off ten people because the local taxpayers could not afford another local property tax hike.   Black Hawk College began eliminating dozens of jobs due to state government bullshit: "The biggest factor for us right now regarding budget cuts has been the State of Illinois and the lack of funding for higher education over the past two years. …..we are still about $8-million short of what we had budgeted from the State of Illinois."-Betty Truitt, college president
Maryland: Allegany College shutting down its Somerset County campus due to what I call DSS. Administrators warned of "…enrollment and revenue losses that are expected to continue."  Baltimore Public Schools warning that proposed city budget cuts will result in more than 1-thousand school employees becoming unemployed!  The city is short $129-million USD and blames the state government for not increasing education funding: "The bottom-line problem is that state aid to the city school system has been flat for nine years…"-Be Be Verdery,  American Civil Liberties Union.
Massachusetts: After 20 years Willow Books in Acton shutdown, the owner said he wanted to retire but also stated "The world is different than it was 20 years ago and I wouldn't say the internet was the only reason, but it was a factor…."  Harvard University announced plans to outsource half the jobs with its $36-billion endowment fund.  Harvard Management Company will stop managing its internal hedge funds and will spin-off its real estate funds as an independent company. The move will eliminate about 115 jobs because "The investment landscape has evolved significantly, requiring us to adapt….."
Michigan: In White Lake, Brooks Elementary shutting down by the end of the school year due to DSS: "A number of years of declining enrollment due to low birth rates and low state funding have combined to create an extremely challenging financial forecast."-Nancy Coratti, interim Huron Valley Schools superintendent
Missouri: Saint Louis University warned of massive layoffs due to what I call DSS, skyrocketing operating costs and a budget deficit of at least $16-million!
New Jersey: Bayonne Public School eliminated 22 jobs and warned of more job cuts in an attempt to reduce yearly operating costs by at least $315-thousand.   Atlantic Cape Community College began eliminating jobs within its Culinary Arts department due to the massive shutdowns of Atlantic City casinos (like the one Donald Trump co-owned).
New York: NYC shutting down six of its 'Renewal' schools by the end of the school year, three in Brooklyn and three in Bronx. Local news media also report that about 61% of the Renewal teachers have quit, or will quit by the end of the school year!  A loyal Renewal Schools teacher revealed to local news media a conspiracy to contract out the Renewal system: "Instead of getting extra resources, we lost half of our classrooms to a charter school co-location. We lost the most valuable teachers that we have in the building that have bilingual licenses. We haven't had an assistant principal for a year."-Jim Donohue, English teacher
Tennessee: After 32 years Booksellers forced to shutdown their Laurelwood location, 50 jobs lost despite the efforts of the owner to increase business: "When I stepped in 6 years ago to save this 32-year-old store, we had high hopes of getting things turned around and going forward. Unfortunately, the store size and rent are too much for us to handle combined with slight decline in sales over the last few years. The numbers just don't work."-Neil Van Uum
Texas: Vantage College shutdown its two El Paso campuses without warning!  Administrators say the U.S. Department of Education froze all federal taxpayer funding as part of Barack Obama's executive order investigating student loan debt.  One student exclaimed to local TV station KVIA "I'm scared. I was supposed to be in debt for a good reason but now it's for a bad reason!"
Virginia: God powerless to stop 'his' Fredericksburg Christian School from shutting down its Stafford campus.  Administrators admitted that enrollment hasn't lived up to expectations, so they're consolidating campuses.
Washington: University Book Store shutting down its 30 years old Bellevue location because they realized they can make more money renting out the space to somebody else: "…our operations, will be better served by leasing the space that our store currently occupies to another retail tenant."-Louise Little, ceo
West Virginia: Just weeks after Boone County Schools warned of 45 layoffs they warned that the number of people losing their jobs will go up, and this is after 40 people voluntarily resigned last year!  It's blamed on a budget deficit of at least $3-million.
Dumbing Down December 2016: "THIS IS A BOMB DROPPED ON US!" "I CAN'T TAKE IT ANYMORE!"
DUMBING DOWN U.S.: OBAMACARE IS THE AFFORDABLE CARE ACT, YOU DUMMIES!